A Message from our President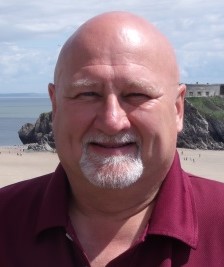 The 34th season of competitive bowls in West Sussex is now well underway. Approximatey 700 bowlers from 20 clubs (24 teams) will have the opportunity of playing competitive bowls at whatever level they play the game at.
I am so very proud that 'my baby' is still going strong after all these years and trust that together we shall see the league continue well into the future.
I am very pleased that our Management Committee are all back on board this year with Chairman Lindsay Bangs being joined by Secretary Alan Messer (no longer just the caretaker), David Parker as Treasurer and a Committee consisting of Ray Hills, David Jackson and Paul Leatherbarrow. Behind these guys are our hardworking results co-ordinators Ray Hills, Lew Mockett and Brian Heal.
For the second season our League Sponsor will be Phoenix Quality Frozen Foods (please support Clunky Clarke's company if you can). Our PC Cup is secure and has the backing of long time supporter Peter Chiffins. Thanks guys for for your much valued contribution to our league.
Good luck to all clubs participating this year and I trust the weather is glorious from May to September. Gentlemen enjoy your bowls and enjoy your league.
Chris Rolph 2018 Season
History of the League
The League was formed as the Littlehampton Gazette Bowls League back in the winter of 1984/85 by the current League President Chris Rolph. The Littlehampton Gazette continued to sponsor the League for 30 years until the end of Season 2014 when they notified they wished to cease their sponsorship. C & M Trophies of Littlehampton, who have provided the trophies for the League for many years, had indicated a desire to become sponsors of the League and after suitable discussions it was agreed that the League would be renamed the 'West Sussex Bowls League' – sponsored by 'C & M Trophies of Littlehampton'. Sadly, Tony Wright the owner of C & M Trophies at the time of the sponsorship agreement, died early in 2017 after a long struggle with illness. The new owners of C & M were unable at this time, to offer to continue the sponsorship and we have been fortunate enough to secure a 3 year sponsorship from 'Phoenix Frozen Foods' which will start from May 2017.
Chris acted as Hon. Secretary until the early 1990's when he passed the reins on to his friend Brian Wellsted who worked tirelessly for the league until he passed away in 2007.
Brian was responsible for the fantastic growth of the league by attracting new teams, creating new divisions and starting the league knockout cup. Chris stayed involved 'behind the scenes' assisting Brian until being asked to return officially as Chairman some 12 years ago.
In the first season (1985) the league consisted of just one division and only six clubs (Norfolk, Maltravers, Arundel, East Preston, Middleton and Bognor). How times have changed! In 2018 the league will boast three divisions, 19 clubs and 24 teams.
The league has developed so impressively over the years it is now widely regarded as the most successful and competitive league in the whole of Sussex County.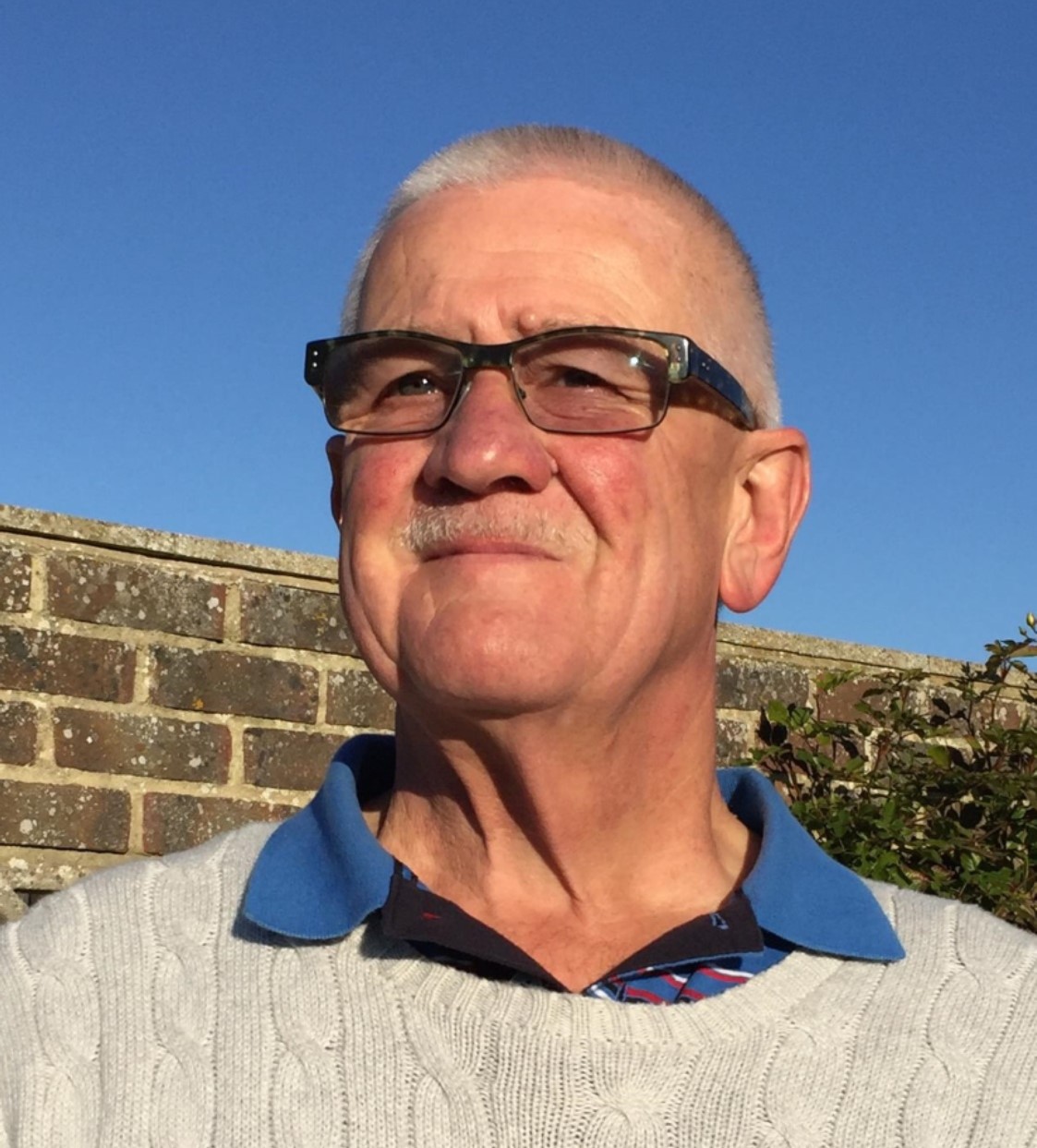 At the 2016 ADM Chris relinquished the Chairman Role and will now concentrate on Presidential duties. Lindsay Bangs (Witterings BC) pictured right has taken over as Chairman of the League. At the ADM in October 2011 Rod McBeth was elected to the post of Secretary and continued in this role until the end of the 2016 season.
Alan Messer, took on the role of Hon. Sec. at the 2016 ADM. He will be assisted by the same three Divisional Results Secretaries as last year Division One will be looked after by Ray Hills (Norfolk BC), Division Two will again be Lew Mockett (Norfolk BC) and Division Three is Brian Heal (Arundel) once again. The PC Cup will be controlled by Alan Messer.
The Management Committee for 2018 consists of the following gentlemen: David Jackson (Bognor BC), Ray Hills (Norfolk BC), and Paul Leatherbarrow (Storrington BC).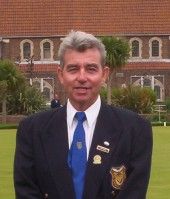 Finances of the league have been under the control of Bognor Regis BC member David Parker, photo left, for more than ten years. He ensures we are kept in a healthy position.
Our webmaster is David Jackson,
also of Bognor BC and we all offer our thanks for his work in moving the league forward and enhancing it's already splendid reputation.
The Annual Delegates Meeting of the League is held each October and is hosted at Arundel BC. Our Presentation Day and Cup Final is held in September at Worthing Pavilion BC - in 2018 it will be on Sunday 16th September. We are very lucky that Worthing Pavilion BC have supported us for many years at no cost.

When the league started the KO Cup we were lucky enough to secure the sponsorship from Peter Chiffins for a total of ten years In 2017 Peter put in a further £1500 into the sponsorship pot, guaranteeing the prize money well into the next decade. The PC Cup has been a wonderful addition to the leagues competition, long may it continue.
The events of the 2018 Season
WSBL v BH&DL 2018
This year's match against the Brighton & Hove District League was hosted by BH&DL and played at 2pm on Wednesday 15th August, 2018 at Woodingdean Bowls Club. Click on the link below to see the team selected and the resounding scoreline in our favour. Many thanks to all our players who gave up their time to support this very worthwhile event between the two rival leagues.
WSBL v Division Champions 2018
This year's match comprised 4 rinks each from Div 2 Champions Pagham Bowls Club and Div 3 Champions Marine Gardens. They played the 'rest', a side made up of WSBL Management, a representative from every side in the league who are not either champions or PC Cup Finalists, and a group of invited players who play to make the correct number for 8 rinks. Click on the link below to see the team sheet.
FINALS and PRESENTATION 2018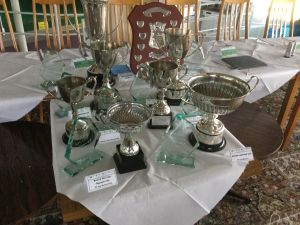 The WSBL Finals and Presentation Meal was held at Worthing Pavilion Bowls Club on Sept 16th. Clicking on the red link below will take you to a file of images taken on the day.
All WSBL member clubs had at least one representative in attendance to play in the Annual Champions v the 'Rest' Match and to enjoy the meal provided and paid for by the WSBL.
On the day the 'Rest' were too good for the Div 2 and Div 3 Champions' rinks - Pagham (Div 2) and Marine Gardens (Div 3), but as always on these occasions - bowls was the winner. The meal was excellent and we give full marks to the new Worthing Pavilion Catering team headed up by Donna
In the main event of the day, Chichester BC claimed the PC Cup Winners title for 2018, and indeed the fourth year in succession. by beating Pulborough BC. The match score in the PC Cup Final was Chichester 93 shot and Pulborough 63 shots.
WSBL ADM
The WSBL ADM was held at Arundel Bowls Club on the 15th October 2018. Click the red link to see the Minutes of the 2018 meeting - please bear in mind the minutes remain unapproved until the 2019 AGM. They are reproduced here to allow an information preview and for action by clubs as necessary
Alan Messer – Hon. Secretary
Click on the underlined links for information in a printable format.
Management Committee and Result Coordinators
Club Delegates for 2018
Rules updated at 2017 ADM
Constitution updated at 2016 ADM
Privacy Statement updated at August 2018
Correct at 02/09/18
From the multi team clubs who played in 10 or more matches during the past season, 2017, and who are therefore ineligible to commence the 2018 season in a lower team.
Details of Clubs that - DO - or - DO NOT - allow shorts to be worn.
For info on Usage of Groundsheets in WS League Matches.
PC PRODUCTS CUP
Cup competition open to all our member clubs. A live copy of the PC Cup Draw and club progress within it is available in the 2019 Fixtures Section
updated 16/10/18
When Brian (Wellsted) decided the league needed a Knockout Cup he looked around for someone to provide financial help and was lucky enough to persuade....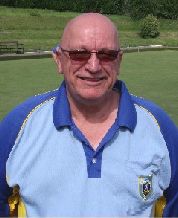 Peter Chiffins then of Tarring Priory BC to help us. Peter supplied us with a Winners Trophy and prize money for the Winners and Runners Up for a total of 10 seasons.

At the 2015 finals day Peter generously contributed another sum of money allowing us to provide a winners and runners up cheque for another 5 years. In 2017 Peter further showed his generosity by putting in another £1500. Thank you Peter Chiffins for giving us the PC Industrial Products competition.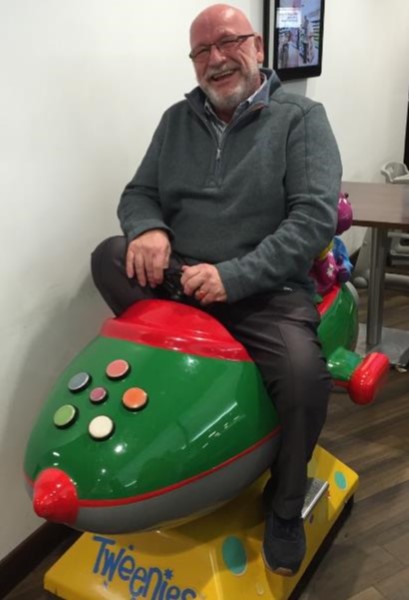 Just like Richard Branson, another great benefactor of our era, in his spare time Peter indulges his hobby as an astronaut. He is shown here familiarising himself with some tricky manouvres. Come on Chiffo it's not rocket science!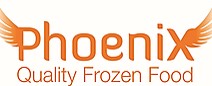 PHOENIX FROZEN FOODS
is both pleased and proud to sponsor the WSBL.
We are a small friendly company based on the South coast and have many years experience in sourcing and delivering frozen foods.
We believe in offering quality foods combined with a first class and friendly service.
We have set daily routes which enables us to deliver smaller orders at times to suit you.
For more information, or helpful, friendly advice, please feel free to contact us.

Phoenix Frozen Foods 01903 215170